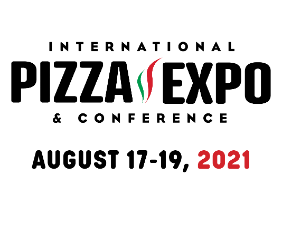 Vancouver WA – (800) Skip-149 – www.LineSkipApp.com
LineSkip returns to Las Vegas for the International Pizza Expo 2021!
LineSkip to attend Las Vegas Pizza Expo show 2021
Vancouver, WA, August 3, 2021- LineSkip is excited to announce they will be hosting a booth at the International Pizza Expo 2021. The event is being held at the Las Vegas Convention Center, August 17th  to August 19th.
LineSkip will be offering demos of all products including the free LineSkip POS. The LineSkip POS is a hybrid-cloud based POS system built for iPads and is completely free for restaurants to use. This smart POS offers free integrated online ordering, customer profile management, cloud-based analytics, and offers 'smart' order entering for modifiers as well as additional features. The POS integrates all LineSkip's product offerings including; Loyalty, CRM, Inventory Management, Online Ordering and much more.
New at this year's expo, LineSkip will be demoing the Delivery Manager Maps feature that is built into the LineSkip POS system. You can now see the delivery location in reference to your restaurant location, assign a driver to the delivery and track your driver's live location. You can also view other important delivery information in the same view as well as filter your deliveries by Assigned, Unassigned, and All.
LineSkip will also be launching the new LineSkip kiosk mode in the LineSkip POS. This mode is a completely free in-store ordering kiosk. Customers can login to their loyalty account, customize their orders, and then pay for using a credit card or their loyalty point. The ordera are automatically sent directly to the kitchen and sync with the other POS stations.
Come visit LineSkip at booth #1667 or visit www.LineSkipApp.com.
LineSkip Inc., a software company, specializes in offering free software tools and applications for the restaurant industry. The company offers the most robust menu manager tools that support any restaurant's unique menu and it's modifiers as well as offering free supportive software applications. It also offers free hybrid cloud-based POS systems that seamlessly integrate online orders for a total enterprise solution. LineSkip custom develops applications as a white-labeling solution for restaurants to launch their own branded customer facing apps and POS systems.
For more information, visit www.LineSkipApp.com or contact Milo Vinson of LineSkip at (800) Skip-149 or email Media@LineSkipApp.com.